Blog
Inaugural Music City STOL Competition Takes Off in Tennessee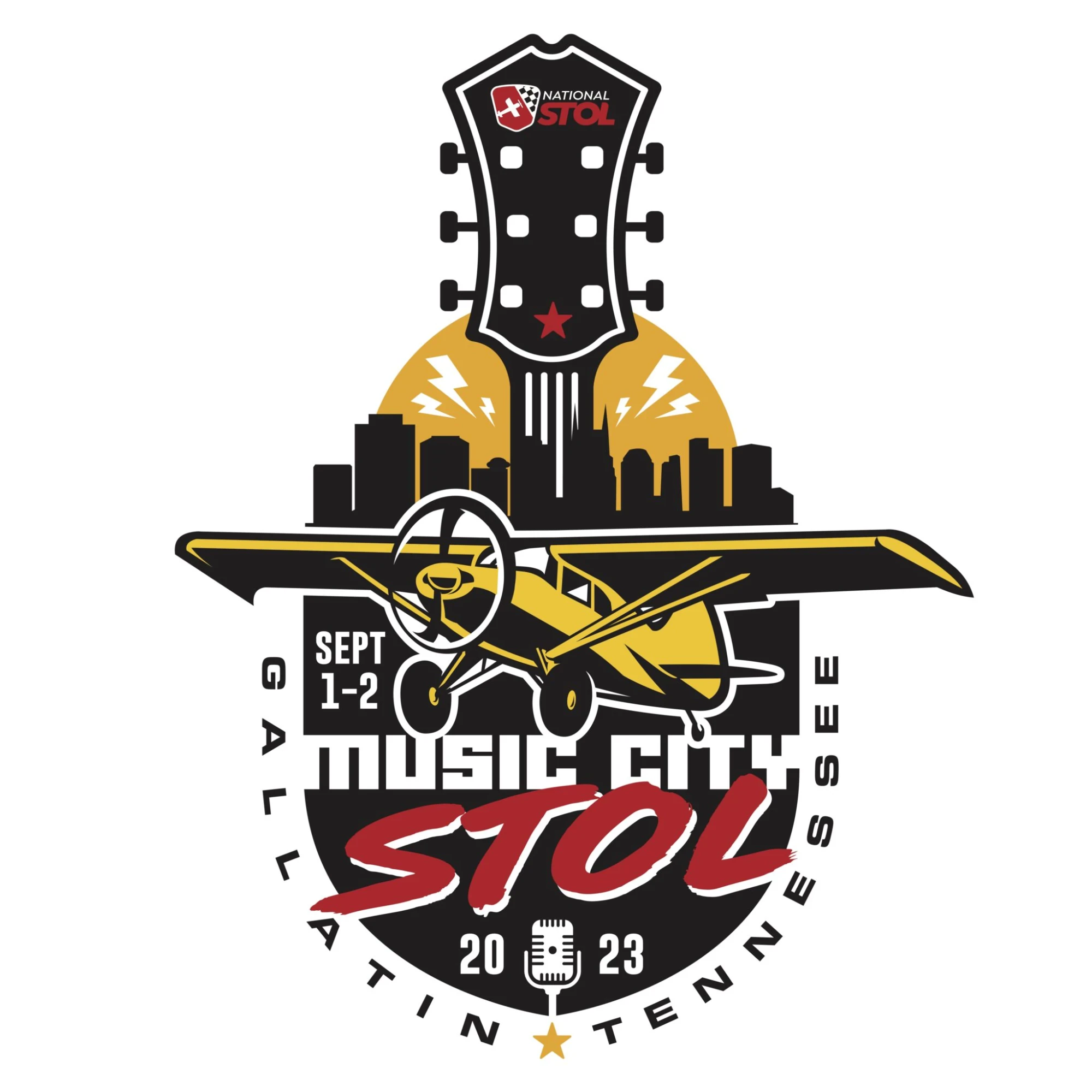 Gallatin, Tennessee, on September 1-2 hosted the inaugural Music City STOL Competition at Music City Executive Airport (KXNX).
The new event, titled Music City STOL showcased short takeoffs and landings in the expanding National STOL Series.
Adventure Class winner Luke Spoor's No. 71 American Legend Cub MOAC. [Credit: Art Rubin Photography]
Known as the "Gateway to Middle Tennessee," for its active aviation community and situated just minutes outside of Nashville at an elevation of 583 feet, Gallatin proved to be the perfect setting for a National STOL Series event. 
The event, which drew an estimated crowd of 1,000, featured performances by seasoned pilots and enthusiastic newcomers, with YouTube personalities Ryan Dembroski of Super Aero and Brian Turner from Just Plane Silly, along with other notable figures, serving as announcers.
Touring Class: Brandon Corn Soars to Victory
Touring Class winner Brandon Corn's No. 30 Cessna 205,Black Betty. [Credit: Art Rubin Photography]
In the Touring Class, Brandon Corn, the current class standings leader on the 2023 National STOL Series tour, achieved a remarkable personal best with a takeoff distance of 138 feet in his No Cessna 205 Black Betty. Corn's performance in the aircraft with a gross weight of 3,300 pounds secured his victory in the class with a combined distance of 323 feet. 
Newcomer John McCardle took second place in his 1978 Maule M5-235C, while Jeff Abrams finished third in No. 65 Piperzilla, a 1965 Piper Cherokee 180C.
"Music City STOL was a great event—awesome crowd. The wind was in my favor, and everything just went right," Corn said. "After that solid run, I knew we had them whooped. We will get her home and tuned up for the next event."
Rookie Class: New Competitors Shine
The Rookie Class featured four new competitors. Justin Burkholder, an experienced pilot with 1,200 hours of flight time, shared his excitement about joining the competition. "I've got around 100 hours in the airplane," Burkholder said.
Chase Bentley, flying a 1952 Cessna 170, emerged as the class winner with a takeoff distance of 468 feet. Daniel Donahue's 1947 Stinson secured second at 515 feet, and James Abbot was third in his 1958 Cessna 182B
Backcountry Class: Intense Competition Takes Center Stage
Shawn Johnson's Backcountry Class first place trophy is displayed in front of his No. 52 1955 Cessna 170B 'STOL Trooper.'
The Backcountry Class was the most competitive of the event, featuring a heated rivalry between the top competitors in the season standings. No. 99 Micah Lindstrom and No. 00 Jeff Pohl in the The Dirty Bird (the 2021 and 2022 National STOL Series Class Champion) battled it out against newcomer No. 52 Shawn Johnson in STOL Trooper—all piloting 1955 Cessna 170Bs.  Lindstrom led after the first round, but Johnson's performance in the second propelled him into the lead. 
Despite a strong effort by Lindstrom, Johnson secured the victory with a second-round score of 244 feet. Wind gusts and shifts played a significant role in the outcome. Pohl expressed his frustration with his near miss: "I scratched by like 6 inches," he said. "Otherwise, I think I might have had it."
Johnson was left in disbelief upon learning he won the class. "No way! You're joking. I didn't expect that," he said "I really thought I was the underdog coming into this event." He had recently found his engine had three cracked cylinders and said the new engine contributed to the win..... 
Continue reading the FULL Article at FlyingMag.com for Backcountry and Unlimited Class Highlights!
ByJosh Richling September 6, 2023 for Flying Magazine