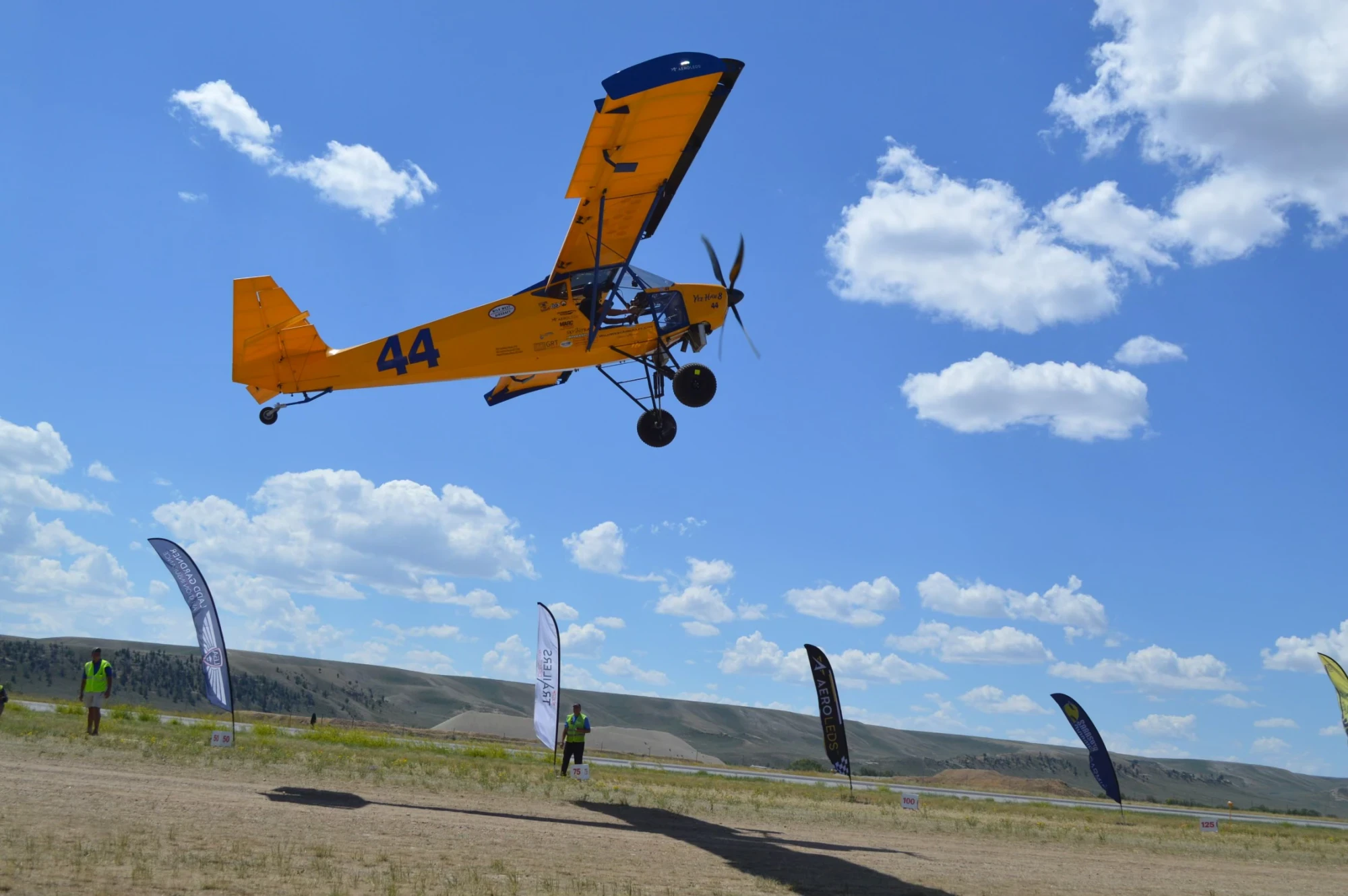 Ralph Wentz Field (KPNA) is situated in the rustic town of Pinedale, Wyoming, with the Wind River mountain range serving as a picturesque backdrop for the second annual Rocky Mountain STOL competition hosted by Emblem Aviation. 
The event, sanctioned by the National STOL Series, experienced remarkable growth this year, with the number of spectators doubling and pilot participation tripling. It featured a full field of competitors across the various classes, including not only local participants but also those from Utah, Idaho, Nevada, Colorado, Kansas, Texas, Minnesota, and even Alaska. Angela Douglas, co-owner/founder of Rocky Mountain STOL, said "of the 850 people who attended, 268 visitors from 30 different states were in attendance, according to our gate survey."
National STOL owning partner Tom Wolf also expressed his enthusiasm about the event's reception."Our second year in Pinedale was an overwhelming success," Wolf said. "The town of Pinedale and both John and Angela Douglas could not have been more gracious hosts. We had a great event and look forward to returning next year."
Rocky Mountain STOL founders the Douglases along with Micah Olson, did well in their inaugural year to establish the event as a favorite among pilots. 
The festivities kicked off Thursday evening for early arrivals, who were treated to a delightful dinner at Half Moon Lake Lodge. The attendees enjoyed a steak dinner with all the fixings and dessert.
[Credit: Josh Richling]

[Credit: Josh Richling]

[Credit: Josh Richling]
STOL practice commenced early Friday to avoid the expected afternoon winds that the area is known for. Wind is not the only weather challenge faced by the small airport as it also boasts the highest elevation among events on the National STOL Series circuit at 7,084 feet msl. Following practice sessions, pilots scattered throughout the town to immerse themselves in the local culture. They filled restaurants, enjoyed the annual park concert, and embarked on a sunset horseback riding excursion on Half Moon Lake.
On competition day, "wind" and "DA" (density altitude) became the buzzwords as the measured distances for this event were nearly doubled compared to others.
"Despite challenging high altitude conditions, we had a phenomenal experience in Pinedale," said Eric Farewell, National STOL Series owning partner. "Our competitors brought fierce fights to the runway with exceptional performances narrowly taking their victories. As always, it was a pleasure to share our love for aviation with both the local audience and the millions who enjoy our videos around the world."