Blog
The daring STOL pilots don't fail to disappoint at the 2023 Oshkosh demonstration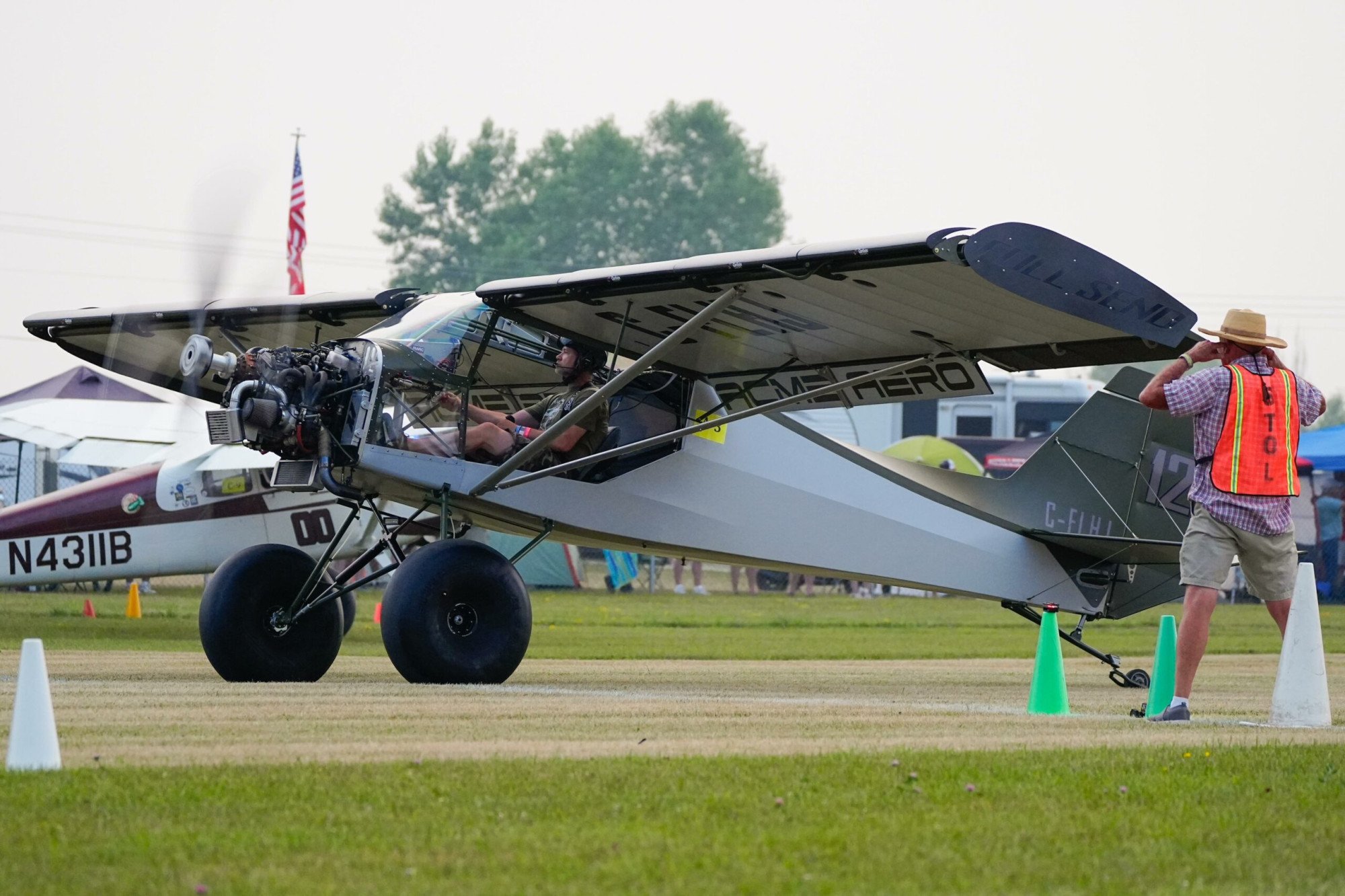 STOL Enthusiasts Flock to EAA AirVenture's Twilight Flight Fest
The daring pilots don't fail to disappoint at Oshkosh demonstrations.
The STOL (short takeoff and landing) demonstration at EAA AirVenture Twilight Flight Fest, hosted at the Ultralight Field in Oshkosh, Wisconsin, in late July, saw fans lining up along the fences hours before the event to secure their spots. Thousands of STOL enthusiasts gathered to witness their favorite backcountry pilots showcase the remarkable capabilities of their aircraft.
Frank Knapp, an Alaskan STOL pilot and current holder of the Valdez STOL record distance, and his wife, Kris, have been coordinating the STOL demonstration at AirVenture since its inception in Along with the Knapps, the elite of the STOL community were present to help put on a spectacular show.
Among the notables on the field were Russ Keith, founder of the ever-growing nonprofit organization Airplanes & Coffee, and national STOL series founder Doug Jackson. 
STOL trailblazer Joe "Pops" Dory and STOL "Queen" Anitra Goddard could be seen at the spot landing line, signaling to the fans if the landings were good or a scratch. 
The recognizable voices of Cory Robin and SuperAero Live YouTube host Ryan Dembroski, who announced for the series this season, could be heard over the loudspeakers engaging the crowd and narrating the piloting skills shown in each takeoff and landing.
The impressive lineup of demo pilots that the crowd was there to see flew in from everywhere to showcase their skills and aircraft. A majority of them jump between the growing STOL events that include STOL Drag, National STOL and ArkanSTOL. Eight of the 12 competitors flew in formation to Oshkosh from the national Sodbusters STOL competition that took place a short flight away in Hartford, Wisconsin, just days before the start of AirVenture.
The demo roster included some STOL greats (with airplane number in parentheses where applicable):
You can view the full details of the STOL demo pilots and their aircraft at STOLnation > Pilot Profiles
Amir Bayani, STOL Bandits—(100) Carbon Cub EX-2
Austin Clemens—(62) "The Dog" Aviat Husky A-1C
Brian Steck—(221) "Scooter" American Legend Cub MOAC 
Harold "Hal" Stockman—(3) "The Lawnmower III" RANS S-7S
Jason Busat—(12) "Full Send" 2023 RANS S-20
Jeff Pohl—(00) "The Dirty Bird" Cessna 170B
Joe Dory—(53) "Wicked Pacer" Experimental Pacer
John Young—(127) "Stickers" Aviat Husky A-1B
Kyle Bushman—Backcountry Super Cub Rev 3
Richard Ness and Nick Smith—Experimental PA18 L21 Yooper Super Cub
Steve Henry—(44) "Yeehaw 8" Wild West Aircraft, Just Aircraft Highlander XL
Tony Terrell—1954 Piper L-21B
The crowd cheered and celebrated as pilots hit the line and shared in the disappointment if there was a scratch. Unlike previous years, this year's demonstration was a purist's delight as no measurements were taken, giving the event the feel of a spot landing contest where the pilots had freedom to have little fun with it.  
Read the Full Article on FlyingMag.com