Directory
Allegiant Airlines
Las Vegas, NV
Business information
Together We Fly, Join Our Team.
With a growing fleet, desirable domiciles across the United States, and an out and back business model, Allegiant provides a one-of-a-kind opportunity to let you soar, both professionally and personally. As the heart of our Allegiant team, our Team Members are passionate about service, dedicated to safety, and always put our customers first. As the airline employer of choice, Allegiant continues to lead the industry in growth, performance, and quality of living for our Team Members, and we're among the best positioned airlines to enter this new chapter of the industry. Together we fly.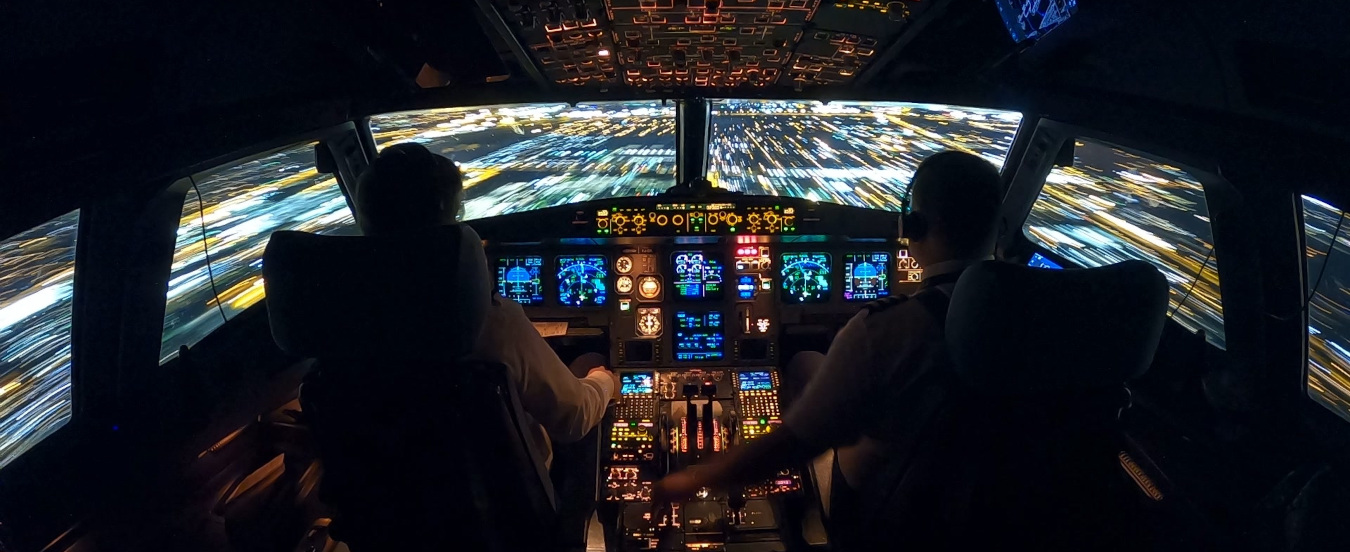 Would you like to do more than fly?
For those who share our passion for aviation and innovation within the industry, Allegiant develops pilots to be true leaders by giving you opportunities to be an active part of our operation. Allegiant has grown to over 100 all-Airbus aircraft, 129 cities, and 580 routes. We are excited for our bright future ahead.
Training
It's a great time to be a pilot at Allegiant. As an all-Airbus fleet, our commitment to training has never been more evident. To support that, we have two state-of-the-art training facilities one in Las Vegas, Nevada; and the other in Sanford, Florida. We expect the best results from our team, so each of these facilities includes both flight simulators and training classrooms. We provide all the tools you need to succeed, whether it's through in-person training or interactive online courses.
In total, expect to spend between 10 to 12 weeks in training:
Ground School – 6 weeksSystems Integration Training – 2 weeksFull Flight Simulator -2-3 weeks
Career Growth
Benefits of Flying With Us
Our mission is simple—we fly so the one person who couldn't travel could. We do this by operating all-nonstop service to the places people want to fly, and only when they want to fly. Allegiant's unique business model affords pilots the opportunity to satisfy their love of flying without compromising their commitment to family and friends.
Some of the benefits of working at Allegiant:
Sleep in your own bed at night (most of our trips are turns)Competitive compensation and benefitsAn amazing support system of Team Members dedicated to providing our customers with an exceptional travel experience
From America's favorite small cities to world-class destinations, Allegiant Air makes leisure travel affordable and convenient.
With low-low fares, nonstop, all-jet service and premier travel partners, Allegiant provides a complete travel experience with great value and without all the hassle.
Allegiant Air (usually shortened to Allegiant) is an ultra low-cost U.S. carrier that operates scheduled and charter flights. It is a major air carrier, the fourteenth-largest commercial airline in North America.
Allegiant was founded in 1997 and is wholly owned by Allegiant Travel Company, a publicly traded company with 4,000 employees and over US$2.6 billion market capitalization in 2016. The corporate headquarters are in Summerlin, Nevada, a suburb of Las Vegas.
History
Establishment
Allegiant Air was founded in January 1997 by Mitch Allee (owner, CEO), Jim Patterson (president), Jim Schmidt (Director of Operations) and Dave Beadle (chief pilot) under the name WestJet Express. After losing a trademark dispute with Westjet Air Center of Rapid City, South Dakota, and recognizing the name's similarity to WestJet Airlines of Calgary, Alberta, the airline adopted the name Allegiant Air and received FAA and US DOT certification for scheduled and charter domestic operations on June 19, 1998. The airline also has authority for charter service to Canada and Mexico. Learn More